It actually hit me a couple of days ago that it is the summertime. This summer is a tad bit different than my previous summers as there is no immediate "plans" for me. Sure, I have some festivals to look forward to, but the near future is open. As daunting as that seems at first, I've been thinking on the more positive side. I've been able to sleep in for the first time in a long time. I actually have time for my Netflix documentaries and shows now. I went outside, sat a a coffee shop and enjoyed the weather (say whaaat?). These little things are great things in my eyes.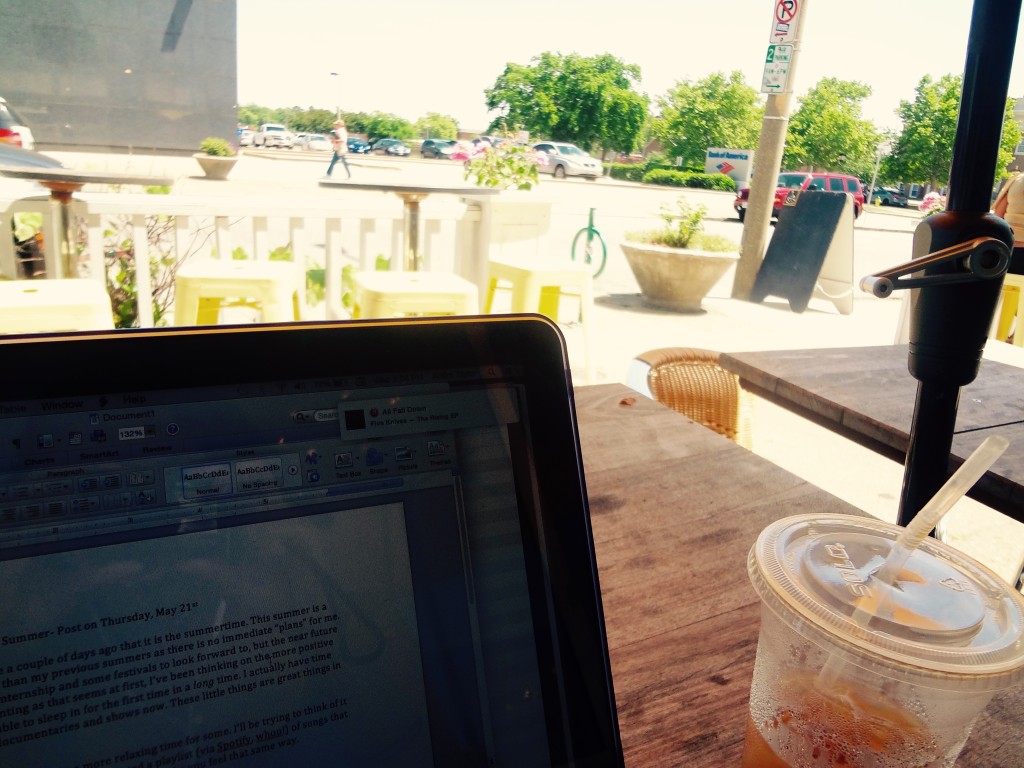 With the summer, it can be a more relaxing time for some. I'll be trying to think of it that way for as long as I can. I've created a playlist (via Spotify, whoo!) of songs that remind me of the summer and I hope they make you feel that same way.
If there was a single song to embody my view of summer, this would be it. 
"Elevate"- St. Lucia
"All Of The People"- Panama Wedding
"H.S.K.T."- Sylvan Esso
"We Move Like The Ocean"- Bad Suns
"4EVER!"- LANY
"Catherine"- Magic Man
"Shine On"- Vinyl Theatre
"Feeling Ok"- Best Coast
"Shadow"- Bleachers
"The Business of Emotion"- Big Data, ft. White Sea
"Coasts"- Air Dubai
"We Are the Kids"- Walk The Moon
"Karaoke"- Smallpools
"Tongues"- Joywave, KOPPS
"We Come Running"- Youngblood Hawke
"Feels Like Summer"- Panama Wedding
"Imagination Infatuation"- Misterwives
"Lifted Up (1985)"- Passion Pit
This is a more alt/indie summer playlist but best believe "Summertime" by Will Smith a.k.a The Fresh Prince is a CLASSIC. My friends, Tiffany & Jasmine, made a bomb playlist with more songs like this here!
I don't think it's possible for someone to NOT like this song. 
I'll probably add more songs onto the "I Kinda Like the Summer" playlist so be sure to follow me on Spotify to get notified when I do! Just search: ataylor28