Similar to last year's list, if there was anything good about the wreck of a year 2017 was…it's the music! Some anticipated releases for me in 2017 exceeded my expectations and had me constantly repeating albums from start to finish. Check out some of my picks from this year and if you're into it you can listen to my favorite tracks on Spotify and Apple Music playlists I curated!
I See You– The xx
Listening to The xx is an experience. There's this sense of nostalgia that makes me feel sooo many emotions. With the release of I See You, at the start of the year, I was just amazed at this new sound the band had found. When describing this album to someone once, I said that this is the loudest The xx has ever been. More profound vocals and louder percussion gave me what I didn't know I needed from the band. Interestingly enough, I haven't touched the album in a few months (with the exception of listening to the bonus track "Seasons Run" released over the summer). I almost want to leave that album in the time and place I was first hearing it in. I'm bound to listen to it again and when I do, I feel the experience will be quite like the first time.
About U– MUNA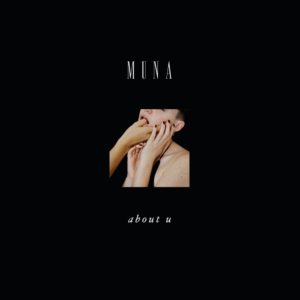 My love for MUNA is endless. Discovering them a couple years ago and hearing their debut album for the first time was a *moment*. Not to be dramatic, but I actually cried listening to it for the first time. Featuring songs off of their Loudspeaker EP and a handful of new material, MUNA showcased their dark pop sound in a sweet way. In a time where wanting to express yourself and be your true self can be hard, MUNA resonates with these statements and makes music that will make you dance and subsequently, forget your worries.
Process– Sampha

Beautiful. Such a beautiful album. Only *kinda* knowing Sampha from a few features he's done in the past, I didn't really know what to expect with Process. My expectations were blown away with this album. Another album I haven't touched in months because of the emotional ties to it, Process was just like this light that came about and immediately grabbed my attention. An absolute personal favorite, "Blood On Me," still gives me goosebumps.
 Little Lovely Lonely– The Maine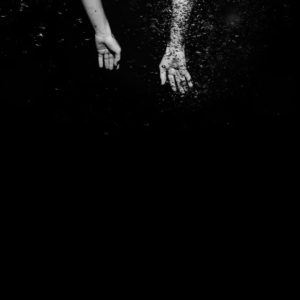 I've described The Maine as a band I've known about for a very, very long time but didn't really start listening to their music until Forever Halloween and then more recently with American Candy. American Candy had me floored and so stoked when the band announced Little Lovely Lonely. There's something about The Maine's more recent releases that connect with me so much more. Little Lovely Lonely is in a way so delicate and comforting, yet still has its fun moments. Start to finish, the whole album feels so whole with only 12 tracks.
DAMN.– Kendrick Lamar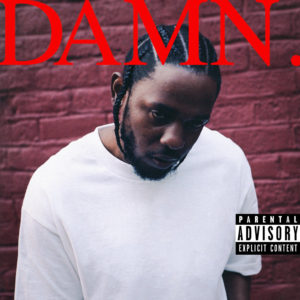 Coming off the wave and major success of To Pimp A Butterfly, a new Kendrick album just made me excited. How could you not be??? I knew that there was going to be a lot of force in the new album. I think that there's so much Kendrick still wants to say and with DAMN., it definitely hits on this very thought. When this album dropped, I was in California at Coachella where Kendrick was headlining and tried to get as familiar with the songs as I could. While listening to the album, it wasn't a surprise that I was in awe. That combination of hearing these new songs for the first time live heightened my love for the album a lot. KUNG FU KENNY DOES NO WRONG.
For me, the timing of
After Laughter
couldn't have been more perfect. An album that could speak so much to issues I was dealing at the time, actually helped me when I was at one one of my lowest point's this year. Paramore is one of my all time favorite bands. With this newer, more pop sound they presented in the album, it only took a few listens before I had them on repeat as much as the older Paramore material. Lyrically, this album just hits me so hard. When I relaunched my blog in the summer, I wrote a
post
inspired by the lead single, "Hard Times." Lyrics so bold and honest that felt as though Hayley Williams knew exactly what I was going through.
Melodrama– Lorde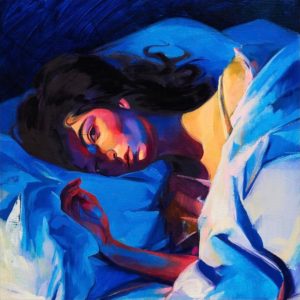 The anticipation of Lorde's second album was soooo real. It's been years since Pure Heroine was released in 2013. Being a fan since the Love Club days, I JUST NEEDED MORE MUSIC FROM LORDE. I actually had a really rough review of Melodrama that's currently still in draft form (oops). I will say that this was easily one of my favorite albums to drop. Numerous parts of this album I can envision as if it were a movie. The composition of it is so enticing and captures emotions of love and heartbreak so well. Lorde's music gets better every time and the effort she put in crafting this record really shows. I'm still bummed I missed her set at Coachella this year!!
Saturation I, II, & III– Brockhampton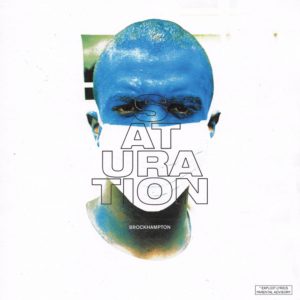 If there was one group that completely blew me year this year, it was Brockhampton. It's been a while since a hip hop collective impressed me so much upon first listen. The start of this trilogy the group created, Saturation, gives such a great presentation of exactly who they are. The various ten members, all have their moments on certain songs. With ranging personalities and styles, each song still comes together in the end. A mix of light and serious subjects, Brockhampton leave you wanting more music. Luckily, we received Saturation II and Saturation III all in the same year. I decided to group all three albums together because I want to further expand on my thoughts about each album in it's own separate post. So in the meantime, listen to the albums (you won't regret it.)
CTRL– SZA
Loooooooveeeeee loooooveeee loveeee
When I tell y'all SZA gave me EVERYTHING in this album, she literally gave me LIFE. From the first few moments in the opening track, "Supermodel," I was a mess. SZA knows, man. She knows what I've been going through and gave me more songs to belt out in my car. The varying themes on
CTRL
are all things I'm dealing with and relating to myself in some capacity. Whether it be relationships, self-love, finding yourself as a woman, SZA just preaches it all. I'm soooo glad I got to see her live back in the
summer
. I'm even more glad she's finally getting the recognition she deserves!
Big Fish Theory– Vince Staples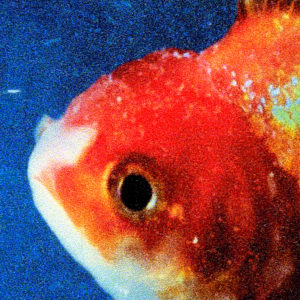 I WAS UP LATE NIGHT BALLIN' waiting for Vince Staples to drop this album over the summer. Not really…but the anticipation was real. I had spent the first few months of 2017 promoting a show of his and naturally increase my listening to him by 100%. So much so that Vince was my most played artist on Spotify this year (ha).  Growing a deeper appreciation of his sound and lyrics, it felt like I counted down the release of this album. Notably, the production in this is crazy. The beats infuse a lot of electronic elements that I personally loved and it keeps the album interesting. Vince always seems to do that in his music. I mean the man intentionally had Ray J sing on a track and it was actually good.
Something To Tell You– Haim
Now this album really had to grow on me. As a Haim fan from the early days and loving Days Are Gone so much, I had high hopes for Something To Tell You. At first I was disappointed and it just didn't mesh with me. I was listening to the songs but they weren't hitting. However, over time, a gradual appreciation bloomed and by the end of the summer, this was in constant rotation. I feel/know that a part of why I like this album so much now is for the lyrical content. Touching on themes I know now too well, it struck a cord in me that had me crying but also singing along too.
Flower Boy– Tyler the Creator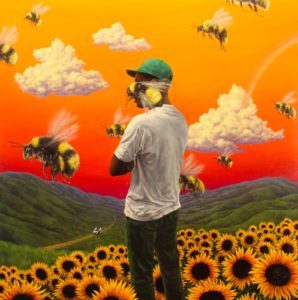 Y'ALL THIS ALBUM. I love Tyler. Simple as that. Even outside of his music, I love this creativity in what he's doing with fashion, Golf Media, Camp Flog Gnaw, etc. Tyler's last album, Deathcamp, didn't seem to win over fans as much as previous albums have done. It was a shift. A shift that I was here for. I felt that album was so under appreciated at the time and now with Flower Boy being out, Deathcamp is the perfect predecessor. You really get to feel and hear Tyler's range in musically. The collaborations on this are amazing and they all just work so well together. There's not one song that I don't like. "911/ Mr. Lonely?"??? Easily a favorite song of the year. On top of that "November," "See You Again," "Boredom," THEY'RE ALL SO GOOD.
All We Know Of Heaven, All We Need Of Hell– PVRIS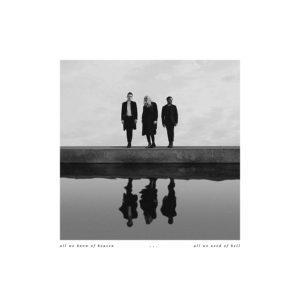 First of all…what an album title. When PVRIS first started teasing this album and revealed the name, I was like, "Yoooooo it's about to be good." If you like alternative rock music and don't know who PVRIS is, please get hip to them. One of my favorite acts in the genre right now, this was another album I highly anticipated. PVRIS' music has darker tone that can be heard lyrically and sonically. When listening to the first singles, "Heaven" and "What's Wrong," I was IN. I knew that this album would be on repeat and months later…it has been! Similar to After Laughter, this album's lyrics hit me so hard and took me to a place I couldn't believe I was hearing. Lynn Gunn's voice is perfection.
And if you needed MORE music, these were good too!
(I know I'm missing a lot more…Kacy Hill, Sabrina Claudio, Brent Faiyaz, Goldlink, etc. so you should really just follow me on Spotify to keep updated on my playlists of songs I listen to each month!)
HAPPY LISTENING!