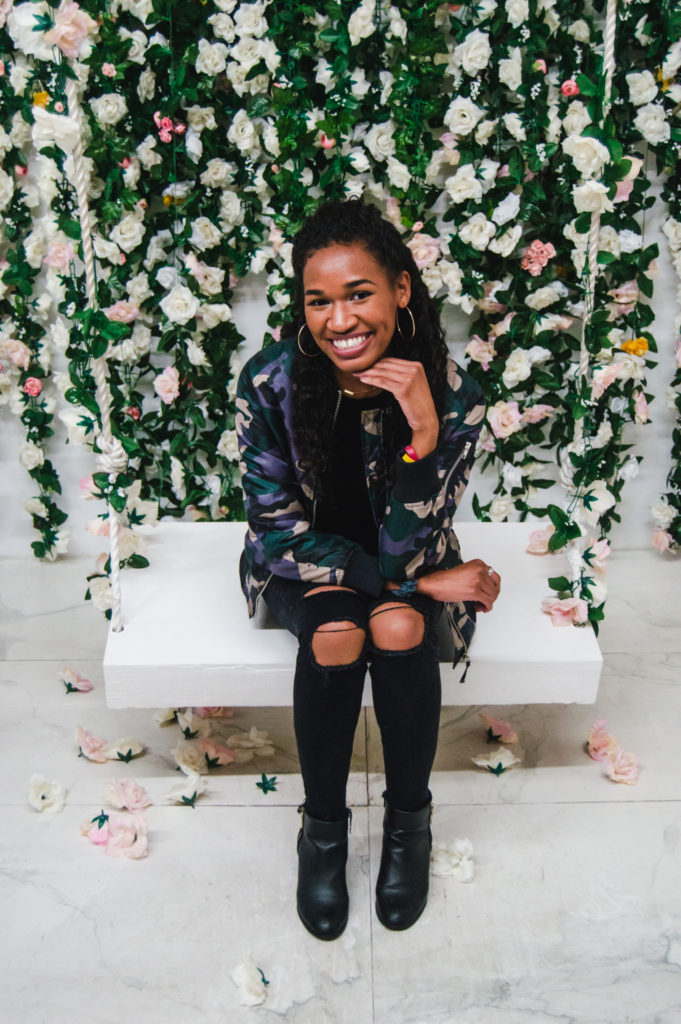 Greetings & Salutations…you a Heather?
No, I'm an Amira…Taylor (hope you caught the reference). I'm a twenty something living in California trying to find my place in the music industry. I graduated from Old Dominion University with a B.A. in Communications and a minor in Political Science. It's not really relevant to what I do now, but I like to mention I have a degree since it cost me so much money. I used to work at my favorite concert venue, but now I started managing the box office for a few new venues out in Los Angeles!
As an avid music lover, I've lost count on how many shows I go to nowadays, but you can catch me at a show pretty often.  I think my streak at one point in time was 6 shows in 7 days. I work festivals from time to time, book shows, & occasionally fangirl over an artist I meet. So music is kinda my thing. When I'm not at a concert, I'm probably at Sephora looking for new beauty products, finding new artists to obsess over, or binge watching Netflix.
The past few years, I've been really into traveling and like to take as many trips as I can! Whether it's a 3 hour drive to D.C., a 7 hour drive to New York, or a 6 hour flight to California, I'm always looking to explore new sites.
The purpose of this blog is to have a central place for my ideas, thoughts, and of course share the music I love!
---
Things that give me joy:
Concerts | Kid Cudi humming | Indie movies | Quoting Chappelle's Show| Boba Tea
-Amira